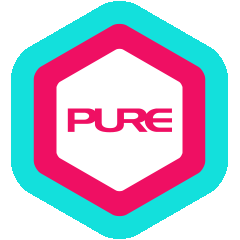 Fitness Events
Amp Up! Pump Up! Party On!
Saturday, 1 April, 2:00pm–8:00pm
AIA Vitality Park
Our incredible group class instructors invite you to take your friends and family outside to get your pump on, get amped up and party hard at the AIA Vitality Park! With more adrenaline, euphoria, exhilarating moves and smashing music, this is going to make memories!
2:00pm-2:30pm GRIT
2:45pm-3:45pm BODYCOMBAT
4:00pm-5:00pm BODYBALANCE
5:15pm-6:15pm BODYATTACK
6:30pm-7:30pm BODYJAM
Booking starts at 9:00am on 25 March (1 week in advance) through zicket.co – limited spaces available.
Open to PURE Cardholders and non-PURE Cardholders.
Address: 33 Man Kwong Street, Central (At the Hong Kong Observation Wheel)
Photos and videos may be taken, solely for PURE marketing purposes.
Disclaimer: BODYPUMP, BODYSTEP, GRIT Strength, RPM & SPRINT will be held-in club at selected PURE Fitness locations. Please check out the schedule on PURE360 app and/or website.
Terms and Conditions