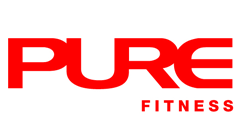 Fitness Events
BODYPUMP 100 GLOBAL LAUNCH
BODYPUMP 100 LAUNCH CLASS
PURE Fitness ifc mall
Saturday 14 January
4-5.15pm or 5.30-6.45pm
HK$100*
Join your PURE Fitness Superstars and raise your PUMP bars – be the first to experience BODYPUMP 100!
BODYPUMP 100 games, BODYPUMP 100 push-up challenge and 100 giveaway prizes – don't miss this milestone!

AFTER THE BURN AFTER-PARTY
RED Bar + Restaurant
Saturday 14 January
7pm
HK$200*
Light refreshments, bubbles, Group Fitness instructor performances, games and an auction!
Booking is a must and now open at any PURE Fitness location. Payment is needed to secure bookings.

*Minimum donation is $100 but your generosity would be greatly appreciated.
*All monies donated to Animals Asia
Terms and Conditions
Open to all PURE Fitness Cardholders and first-time guests. Non-PURE Cardholders need to pay the PURE Fitness day fee, which is non-refundable and non-transferable after registration. Limit 50 participants per class on a first-come-first-served basis. Limit one class per person. No app bookings accepted. Only in-person bookings with full payment will be accepted.
Photos and videos may be taken during the workshop, solely for PURE marketing purposes.