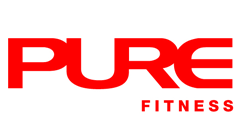 Fitness Events
SLAY THE DAY! – Les Mills Q2 Launch
PURE Fitness ICBC Tower & ifc mall 
Saturday, 17 June
How to get stoked for the newest, fiercest releases from Les Mills?

1. SPRINT to our clubs or call to book your spot
2. COMBAT the urge for a massive Friday night out
3. PUMP up your body with a healthy pre-launch brekkie
4. GRIT your teeth and ATTACK the classes with a vengeance!

ICBC TOWER Class Schedule:
TIME
MASTERCLASS
10:00-11:00
BODYATTACKTM
11:15-12:15
BODYPUMPTM
12:30-13:30
BODYCOMBATTM
13:45-14:45
BODYJAMTM
15:00-15:30
GRITTM
15:45-16:45
BODYBALANCETM
11:30-12:20
RPMTM
12:30-13:00
SPRINTTM
ifc mall Class Schedule:
TIME
MASTERCLASS
10:00-11:00
BODYPUMPTM
11:15-12:15
BODYCOMBATTM
12:30-13:30
BODYBALANCETM
13:45-14:15
GRITTM
14:30-15:30
BODYATTACKTM
15:45-16:45
BODYJAMTM
11:10-12:00
RPMTM

Classes are open to all PURE Fitness Cardholders and first-time guests. Booking starts at 9am, 7 days before the event. For guests, please call our studios to book your class. Photos and videos may be taken, solely for PURE marketing purposes.
Terms and Conditions