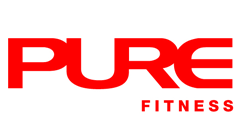 Fitness Events
Hand Balancing Programme with Miguel
5, 12 and 19 August
PURE Fitness California Tower
Miguel, together with ProPT Apprentices, will teach the fundamentals of hand balancing method and establish a hand balance club in this workshop. Come and discover the technique of "whole body positioning" - from fingers to toes, aiming to achieve a perfectly straight handstand.
Workshop topics include:
Body Tightness
Finger Tips
Core Engagement and Strength
Breathing Technique
Inner Sight Self Connection and Control
Schedule:
Alpha group – 1pm – 3pm
Beta group – 4pm – 6pm
Course Fee: HK$2,300
Advance booking is required; payment is needed to secure bookings.
For details, please call 8200 0032 or ask at reception.
Terms and Conditions
Classes are open to all PURE Cardholders and first-time guests. Limit to 20 participants for each workshop on a first come, first served basis. Non-refundable and non-transferable after registration. Photos and videos may be taken during the workshop, solely for PURE marketing purposes.