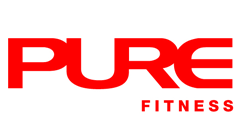 Fitness Events
TRX (STC) Certification Course with Meech Aspden & Daniel Ball
TRX (STC) Certification Course with Meech Aspden & Daniel Ball
16 September, 9am-5.30pm
PURE Fitness Lee Theatre Plaza
Cost: HK$2,700 (PURE Cardholders)
In this 8-hour hands-on interactive course – learn how to properly perform and cue foundational TRX Suspension Training exercises, and the modifications and progressions to adapt any exercise to meet every fitness level.
This is an internationally recognised certificate that will also earn you CEC points.
Upon course completion you will be able to:
Correctly set up and use the TRX Suspension Trainer
Understand and cue TRX foundational movements
Properly perform a variety of Suspension Training exercises
Progress and modify exercises for all fitness levels
Adjust resistance and stability for all exercises
Explain and correct common faults
Course manual and T-shirt provided.
Spaces are limited – book today or ask at reception for details.
Payment is needed to secure bookings.
Terms and Conditions
Open to all PURE Fitness Cardholders. Limit 36 participants on a first-come-first-served basis. Non-refundable and non-transferable after registration. Photos and videos may be taken during the workshop, solely for PURE marketing purposes.