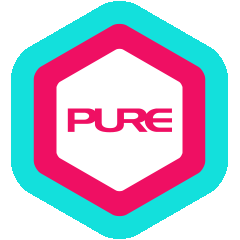 Fitness Events
Longer and Leaner – Pilates Barre Workshop with Susann & Juan
14 October, 2.30pm-5pm
PURE Fitness ICBC Tower
Cost:
HK$500 (PURE Cardholders)
HK$600 (Non-PURE Cardholders)
Not just for ballet dancers!
In this Pilates Barre workshop, you will work with resistance to engage different muscle groups, intensifying muscle density and strength. Pilates regulars and novices are welcome, irrespective of fitness level and experience.
Susann and Juan will take you through a series of strenuous activities with periods of dynamic stretching to improve your metabolism and muscle density. The exercises will focus on strengthening small muscles in the inner thigh, pelvic floor, core, and improving mobility and flexibility of legs, hip flexors, shoulders and more.
Proficient athletes will gain a stronger core, more stability and flexibility in joint movements, leading to higher performance in primary sports and competitions.
Those who work long office hours, this is the workshop for you! Find better body alignment and healthier postures to lessen back pain and reduce the risk of joint issues. Plus added bonuses of firm buttocks, flat and functional abs, long lean thighs – a more graceful body silhouette. As founder Joseph Pilates said: "In 10 sessions you'll feel the difference, in 20 you'll see the difference, and in 30 you'll have a new body."
Limit 50 places – each participant will be provided with a postural analysis, a manual with exercises, and a Pilates Barre elastic strap.
Advance booking is a must. Payment is needed to secure bookings. For details, please ask at reception or call 8105 5588.
About the teacher
Terms and Conditions
Non-PURE Cardholders only need to pay the workshop fee, the PURE Fitness day fee will be waived. Limit 50 participants on a first-come-first-served basis. Non-refundable and non-transferable after registration. Photos and videos may be taken during the workshop, solely for PURE marketing purposes.