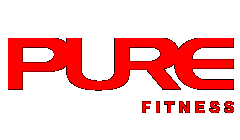 WHAT THE FUZE?
FUZE by PURE Fitness – group training with a bang! World-class strength, boxing, cardio and functional HIIT in an electrifying environment. Boutique buzz x variety and progression. Sweat and intensity x luxe amenities.
FUZE gets you fired up. Ignited. Inspired. Where you burn it to earn it. Now exclusively at PURE Fitness Kinwick Centre and International Trade Tower in Hong Kong; and PURE Fitness Suntec City in Singapore.
45-minute group cardio workout focused on finding your steady rhythm and paced stamina using a variety of machines.
A 45-minute 'holy smoke' trinity comprised of targeted strength training, functional HIIT circuit and core work. Torch it in this triple-threat workout.
A 45-minute high-intensity boxing conditioning workout that incorporates a trio of aqua bag work, treadmill running and boxing-related functional training.
A 45-minute full body functional, strength, cardio and conditioning workout for optimal athletic performance.
They've earned the right to call the shots
Meet The Bosses at FUZE
ANDRES
Native Columbian Andres will dig deep to find the best version of you. Sometimes it'll hurt – but what doesn't kill you does indeed make you stronger. He only expects your focus, your commitment, your positivity, your sweat. And he'll match it.
CHRISTIAN
Christian from Colombia gets high on high-intensity training, whether it's martial arts or teaching a class. His encouragement is infinite, just as he knows your potential is boundless. "Limit" isn't in his vocabulary. And it shouldn't be in yours either.
HENRY
Originally from New Zealand, Henry doesn't believe in "This is the last set." For him, the last set is the beginning of a continuous fitness journey where you crave MORE sets. Why put out the fire when you're smokin' hot?
IVAN
Hailing from Colombia, Ivan started his fitness journey in martial arts (kyokushin karate) where he learnt about "bushido" or the way of the warrior. This ultimate warrior is here to kill your comfort zone, conquer your goals, and make sure you slay every session.
JOHN
A native of The Philippines, John thinks you gotta sweat it to shed it…..burn it to earn it. Why play it safe and keep doing 10 reps you've done before when this time it could be 20? His attitude is try – or goodbye.
CHRISTOPHE
Christophe is our resident addict…….for fitness! This Frenchman is cheerful and cheeky, fun and full of flair. But if you think training with him is a ride in the park – think again. He's gonna have your muscles burning and your ass sweating.
STEPH (ANGKI)
Native Indonesian Steph – or better known as Angki – loves to smash it when she's training. Shatter personal-best records, destroy pre-conceived limitations, break through the pain. Her power is ferocious and contagious. Get set to get smashed!
STEF
Goal-oriented & passionate, Stef hails from Jakarta. She advocates training with purpose -- and if your purpose is to get a good workout, she expects great effort.
HOUSE
Houssame, aka House, will make your every single drop of sweat worth it and destroy your every preconceived limit! Work hard, play hard, no rest till we get results….when House is in the house!
ANGELO
Kiwi Angelo believes in bringing the best to everything he does. He tackles every day with the mindset that, "If it don't kill you, it will only make you stronger". So put on your game face or he may just tackle YOU!