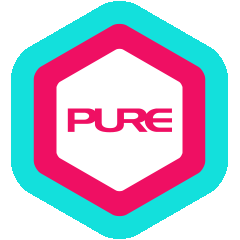 Ryan is from Singapore and was the typical group exercise-averse gym goer until his mum shamed him into joining a BODYPUMP class ('If I can do it, you can also la!'). So began his journey down the rabbit hole of group fitness, where he found immense satisfaction and joy in empowering others to overcome their limiting self-beliefs and realise: they can enjoy group workouts too! 'You are stronger and so much more powerful than you believe.'
When he's not encouraging you through that last rep in the group fitness studio, Ryan works on crafting amazing customer experiences in the attractions, hospitality and retail industries.
Qualification Highlights:

Les Mills Certified in: BODYPUMP, GRIT, THE TRIP
Personal Interests:
Reading voraciously (on anything and everything), planning obsessively for my next holiday to somewhere exciting, and collecting some really lit memes to drop at the right moments.
What Ryan Teaches
ABT
BODYPUMP
Circuit Blitz
GRIT
Power Abs
Tabata
Total Body Conditioning
TRIP