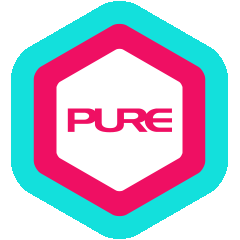 Diagnosed with thalassemia, a hereditary blood disorder, Aries had always been weak and easily fatigued. Combined with a sedentary lifestyle and an affinity for fast food, Aries was obese. Beginning a "trim and fit" programme made him realise that he was seriously unhealthy, with a waistline of almost 40 inches.
From there, nutrition and an active lifestyle played a significant role in transforming and improving his life. After joining his first group-exercise class, Aries was inspired by the instructor, motivated by the music and hooked on the physical high.
A self-confessed tech and gadget freak, Aries is a User Experience expert by day, who aims to make this world more usable, one website at a time.
Aries is also proud to be part of the PURE family. He is full of energy, passionate about group exercise, and wants to share these gifts of life and fitness with everyone!
Qualification Highlights
• TRX Suspension Training, TRX Group Suspension Training
• ViPR
• FISAF Aerobics and Group Exercise Instructor
• Les Mills Certified Instructor for BODYBALANCE™ and BODYPUMP™
• Les Mills instructor module completion for BODYCOMBAT and BODYATTACK

Training Areas
• BODYPUMP™, BODYBALANCE™, Toning & Conditioning Classes, TRX, ViPR, Bootcamp

Personal Interests
• Technology, gadgets, multimedia design

Training Philosophy
Fitness is not a destination; it is a journey of the heart, mind and body. Focus, commit and never, ever give up. The journey will get tough. Just know that you will always finish stronger and better than when you started.
Believe in yourself and everything is achievable!
What Aries Teaches
ABT
BODYBALANCE
BODYJAM
Circuit Blitz
TRX BLAST
ViPR
Other Instructors at PURE Fitness