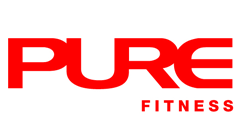 Maverick started his stage performance back in 1993 with Singapore Armed Force's Music and Drama Club. His specialised dance items include Luigi Jazz, Mattox Jazz, Cultural Dance, Ballet & Tap. Besides performing, Maverick was also actively involved in the dance-choreography work for events, road shows and stage performances.
From 1995 through 2010, Maverick free-lanced at several fitness clubs in Singapore. Having also choreographed and backup danced for celebrities such as Andy Lau, Kit Chan, Faye Wong, Jacky Cheung, he was appointed as a judge for Singapore's National Youth Dance Competition & National Cheer-Leading Competition.
Apart from dance classes, Maverick teaches other free-style aerobics classes and hopes to motivate people from all walks of life to simply feel good!

Qualification Highlights
‧ Cecilia Hon Ballet Theatre (UK)
‧ Cycle Reebok Foundation Training
‧ ZaRick Dance Studio (Specialised in Mondern Jazz)
‧ Jonny G
Spinning - Phase One (Spinning Program Orientation)
Spinning - Phase Two (Advanced Spinning Techniques)
Spinning - Phase Three (Spin Series)
‧ LesMills International
BODYCOBMAT™, BODYPUMP™, BODY BALANCE™, BODY ATTACK™, BODY JAM™, RPM
‧ Radical Fitness Australia: Fight-Do
‧ Muay Thai Institute, Thailand: Muay Thai (Level I, II, III)
‧ TRX Group Suspension Training Course
‧ ViPR certified instructor

Training Areas
‧ Hip Hop, Funk & Jazz Funk
‧ BODYJAM™
‧ Luigi Jazz & Mattox Jazz
‧ Cultural Dance
‧ Ballet
‧ Tap
‧ Cycling
‧ Stretch
‧ Toning & Conditioning Classes
‧ TRX
‧ ViPR

Personal Interests
‧ Music, movies, travelling and dinner with close friends

Training Philosophy
"Movement is a medicine for creating change in a person's physical, emotional, and mental states." By Carol Welch. So let's dance, groove, move and work out to feel "fit as a fiddle"!
Other Instructors at PURE Fitness