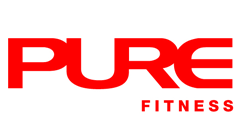 May started her career in the fitness industry whilst on a very different professional path as an accountant. Dancing had always been in her veins, so when an opening for group exercise instructor came up, she jumped at the opportunity. Since then, there has been no turning back and she has gone on to teach a variety of classes, from combat-inspired sessions to dance and yoga. She aims to be an agent of positive change, helping people to transform their lives based on health, fitness and enjoyment of life. A firm believer in leading by example, May works hard to ensure that her classes are always full of energy and fun.
Qualification Highlights
• Les Mills Certified Instructor for BODYATTACK™, BODYBALANCE™, BODYCOMBAT™, BODYJAM™
• Certified Instructor for ViPR
• Group Fitness experience in Pilates, hip-hop
• First Aid Certificate
• Certified Yoga Alliance yoga instructor
• Certified TRX Group Suspension Training Course
• Certified Rip Trainer Instructor
• BODYATTACK™ Presenter for LMAP
•Lesmills certified instructor for Body pump , RPM and Sprint.
•Lesmills Asia Pacific Trainer and Presenter for Body Attack and Body Combat.
•BOSU Certified Instructor
•Rumble Roller Certified Instructor

Training Areas
• BODYATTACK™
• BODYBALANCE™
• BODYCOMBAT™
• BODYJAM™
• BODYPUMP™
• Yoga
• TRX
• Rip Trainer
• Pilates
• Latino Jam
• ViPR
• RPM
• SPRINT
• BOSU
• SMR RUMBLE ROLLER



Personal Interests
• Running, travelling, eating, dancing and reading books

Training Philosophy
Do what you love, and the energy will follow.
What May Teaches
ABT
BODYATTACK
BODYBALANCE
BODYCOMBAT
BODYJAM
BODYPUMP
BOSU
Circuit Blitz
Rip Circuit
Roller Release
RPM
SPRINT
Stretch/Abs
Tabata
TRX BLAST
ViPR
Yoga