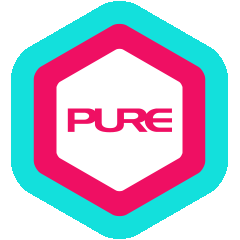 William is one who wears many hats in his life. By day, he is a noted marketing professional in the fashion media and also writes for a men's lifestyle website; By night, he transforms into a fitness buff to motivate people in exercise classes hoping to improve people's life through fitness and dance.
He started dancing when he was 13, learning Classical Ballet and Modern Dance, and that strong dance foundation gave him the edge when he auditioned successfully to enter the SAF Music & Drama Company in 1994 as a performing artist.
An active lifestyle is a big part of William's life and he went into the fitness industry in 1997 when he was trying to sign up for a gym, but was instead talent spotted by the club to become a group fitness instructor. The rest was history as
he went on to receive extensive training to become a multi-disciplinary fitness professional teaching a wide variety of programs.
Qualification Highlights
• Les Mils Certified BodyPump
• Les Mils Certified BodyCombat
• Les Mils BodyBalance
• Les Mils BodyJam
• The Pilates Method Matwork Certified
• CFC Yoga Teachers Training Course Basic
• CFC Yoga Teachers Training Course Intermediate
• Zumba Program Level 1
• ACE Certified Personal Trainer
• ISSA Certified Fitness Instructor
• Mad Dog Spinning Certification
• Schwinn Spinning Certification
• Cycle Reebok Foundation Training

Training Areas
• BodyPump
• BodyCombat
• BodyJam
• BodyBalance
• Cycling
• Pilates
• Dance (HipHop, Funk & Jazz)

Personal Interests
Dance, fitness, keeping up with the latest trend, fashion blogging, travelling and non-stop shopping…

Training Philosophy
Fitness goes far beyond just making you look good, it improves your health and well being, quality of life, self esteem and self concept. I believe fitness should be fun and enjoyable, something to look forward to and something that leaves you feeling satisfied and successful.
What William Teaches
BODYCOMBAT
BODYJAM
BODYPUMP
Pilates
Roller Release