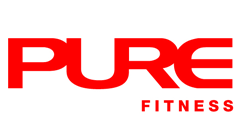 As a teenager, Ivan discovered his natural love for fitness when he started training for the highly competitive sport of Kyokushin Karate. He never looked back since. As a native of Colombia, Ivan became one of the elite-level competitors in the sport, representing his country on several occasions.
He won first place in the National Kyokushin Karate Tournament in 2002, and again in 2004. In 2005, he won first place once again in Karate at the District University Sports Games.
Even with all his accolades, his hunger for fitness and desire for a challenge didn't stop there. He explored different training methods to improve himself, becoming certified in Les Mills BODYPUMP™, BODYCOMBAT™, TRX and Crossfit.
He's a born competitor. He found that his greatest challenge is to make himself better. It gives him something to chase. After all, for Ivan, the journey never stops.
Qualification Highlights
• Les Mills BodyCombat. Instructor enabled.
• Les Mills BodyPump. Certified Instructor
• Certified TRX Group Suspension Trainer
• Certified Rip Trainer Instructor
• Crossfit Level 1 Trainer Certificate
• Certified Trainer CrossFit Football
• Amateur Coach Dr Rope
• 7th Kyu in Ichigeki ProBoxing
• National Kyokushin Karate Tournament 2002 First Place. Category: Kumite leve pesado.
• National Kyokushin Karate Tournament 2004 First Place. Category: Kumite Open.
• District University Sports Games 2005; Sport: Karate, First Place. Category: Kumite intermedio, less than 75 kg.
• National Kyokushin Karate Tournament 2005. Second Place. Category: Kumite Open.
• IX South American de Kyokushin Karate (Sao Paulo-Brasil) 2005. Participation. Category: Open.
• Reebok Fitness Day. (Bogota-Colombia) 2013. Second Place.
• Professional in Physical Culture and Sports. INCCA University. Bogota - Colombia
• Certified in RPM
• Certified in Sprint
• Certified in RealRyder
• Certified Trainer Crossfit Weightlifting

Training Areas
• BodyPump
• BodyCombat
• TRX
• Rip Trainer
• Stability Ball
• Circuit Blitz/Tabata
• MMA

Personal Interests
Olympic Weightlifting, Gymnastics, CrossFit, Friends, Family, Nutrition, Learning.

Training Philosophy
"I MAY NOT BE THE STRONGEST. I MAY NOT BE THE FASTEST. BUT I'LL BE DAMNED IF I'M NOT TRYING MY HARDEST"
What Ivan Teaches
BODYCOMBAT
BODYPUMP
Circuit Blitz
Cycle
GRIT
Rip Circuit
RPM
SPRINT
Tabata
TRX BLAST