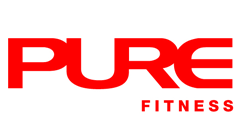 Amelia began to practise Pilates in 2005 and experienced how Pilates improved her physical fitness, in both strength and flexibility. Pilates has also helped her to be more aware of her posture and movement patterns for other activities.
Her interest in Pilates inspired her to leave her professional career to pursue a comprehensive instructor training course and she has been teaching Pilates since 2012.
As a Pilates instructor, Amelia is motivated to share the benefits of Pilates with her clients and for them to gain mind-body wellness through it.
Qualification Highlights
Pilates Method Alliance (PMA®) Certified Pilates Teacher
Polestar Pilates Mat Certified
Polestar Pilates Studio Certified
The Centre for Women's Fitness Pre/Post Natal Pilates Specialist Certified
Other Instructors at PURE Fitness