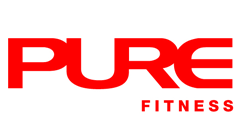 Originally from Jakarta, Indonesia, Stephanie – or known more commonly as "Angki" – has been working in the fitness industry as a group fitness instructor since 2011.
She has clear intention when it comes to teaching classes and day-to-day life: to inspire people and share positive energy through movement and fitness.
She is a firm believer in hard work, perseverance, and integrity.
Qualification Highlights:
• Les Mills Certified in: BODYCOMBAT, BODYPUMP, CXWORX, GRIT, RPM, SPRINT
• Les Mills BODYCOMBAT™ Trainer and Presenter
• Les Mills BODYPUMP™ Presenter
• Les Mills CXWORX™ Presenter
• Les Mills RPM™ Presenter
• Les Mills SPRINT™ SQUAD Team
• Certified in Barefoot Specialist Level 1
• Certified in BOSU
• Certified in Kettlebell IKFF Level 1
• Certified in Spinning®
• Certified in TRX Suspension Trainer and Rip Trainer
• Certified in ViPR
Personal Interests:
Travel, fitness, wellness and self-improvement, books, movies, music, learning
What Angki Teaches
BODYCOMBAT
BODYPUMP
BOSU
Circuit Blitz
GRIT
RPM
SPRINT
TRX BLAST
ViPR