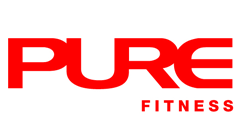 News
PT OPEN HOUSE
One-on-One Taster Day
Pure Fitness Fairmont House
11, 18 and 25 May


Personal Training Taster Day is back!
Get it ON with our PTs who are prepped to provide more personalised, intimate training through all-day 1-on-1 sessions.


Strength+ - Commit to Change
Get stronger and boost metabolism through increased lean mass (especially beginners to strength training)
This session will include:
Basic linear hypertrophy training
More intense lifting programme that alternates between Squat/ Push and Hinge/ Pull training
Learning of barbell, dumbbell and free weight training methods
Kickboxing - Get Your Own Gloves (GYOG)
Get in the Kick-Boxing/Boxing Zone, led by our world-class personal trainers.
This session will assess your:
Cardiovascular health
Reaction & reflexes
Coordination
Overall fitness level
Stretching and Hyper-volt Sport Massage
Get in the Stretching Zone with a taster stretch and Hyper-volt Sport Massage session by our PTs.
This session can:
Alleviate pain – Promote blood circulation that increases nutrient supply to muscles, thus relieving soreness
Relieve muscle tightness – Loosen stiff, tense muscles brought on by physical and emotional stress
Maintain range of motion in joints – Flexible joints reduce risk of injury
SIGN UP NOW to reserve your spots. Everyone welcome!
Terms & Conditions:
Each person can sign up for maximum 1 session each of Strength+/ Kick-Boxing and Stretching Trial.
Booking is required on a first-come-first-served basis.
Our team will be in touch to confirm your spots.