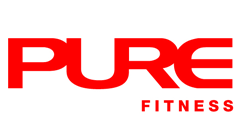 News
Pure Fitness Suntec City - Coming Soon
Bring It ON!
Pure Fitness Suntec City
Our 8th location - Coming Soon

Be inspired, stimulated and invigorated from muscle to brain, body to mind. Get your game face ON for a dynamic workout amidst premium shopping, lifestyle and entertainment in the heart of the bustling Marina Bay precinct!
A 30,000-sq. ft. supersized space featuring our most expansive athletic turf, 30m-sprint track, circuit zones, specialised Pilates and private stretch studios
Extensive free weight training and movement area
Private Personal Training studio with innovative training equipment
Singapore's first new group exercise concept in a supersized functional studio

Register here to enjoy exclusive pre-opening offers and learn more about our classes, schedules and programme details.