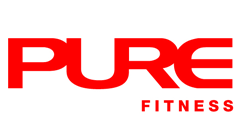 News
Mandatory Travel and Health Declaration COVID-19
Click HERE to access the Travel and Health declaration form.
Because the health and safety of our PURE Community is paramount, we will be asking members and guests to complete a health and travel declaration form before entering PURE locations -- effective 24 March.
Forms must be completed prior to each visit and will be available from your PURE 360 App. For the well-being of our community, we ask that you answer the questions responsibly, truthfully and to the best of your knowledge.
If you select "Yes" to any of the questions or do not complete the declaration, you will not be allowed to enter the premise and will be asked instead to reschedule your visit and request the 14-day membership suspension waiver.
With everyone's health and welfare in mind, we are closely monitoring the situation and will incorporate additional measures and reinforcements as required.
Please view the latest updates on Enhanced Precautionary Measures here.
If you have any questions, please email info.sg@pure-international.com