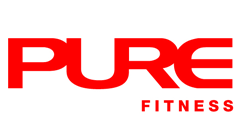 News
COVID-19 Enhanced Precautionary Measures
Your safety is our top priority. We are focused on ensuring that PURE's environment and facilities are maintained at the highest possible standards of hygiene.
Since early January, we have adopted precautionary measures in our locations and offices to maintain to protect members. With the heightened number of imported cases, we will continue to implement enhanced safety measures in line with the latest advisory issued by the Ministry of Health (MOH) on 24 March.
Travel & Health Declaration and Mandatory Self-Quarantine:
Members and guests must complete the electronic Travel and Health Declaration form before entering PURE locations.
Anyone who has returned or lives with anyone who has returned from overseas (with the exception of those arriving by land or sea from Malaysia) on or after 15 March must refrain from visiting PURE locations for 14 days commencing their date of return.
Anyone who has been in close contact with someone who is on Home Quarantine Orders or Stay Home Notice from Ministry of Health (or has been issued one) must refrain from visiting PURE locations
A 14-day membership waiver will be given to those who fall under the above two categories
Social Distancing:
40% reduction in yoga class capacity

50% reduction in spin/immersive cycling class capacity with a staggered bikes arrangement

50% reduction in fitness class capacity ensuring 1 metre space between participants

Reduced seating capacity in lounge area to enable appropriate spacing between members

Strictly no partner workouts or team teaches in all yoga or fitness classes

No Private Pilates, Buddy Training and Private Stretch sessions until further notice
Cleaning Arrangements:
30-min intervals between all yoga and fitness class to allow for extra cleaning time
All group exercise equipment handled in class will be wiped down and disinfected after each class

Yoga blocks, wheels and chairs will be wiped down and disinfected after each class

Removal of bolsters, straps, blankets, tennis balls and other props until further notice

No aerial and wall rope classes until further notice

Equipment sharing in FUZE classes will be minimised and participants will be asked to wipe down any shared equipment after each use

All boxing inner gloves used in FUZE classes will be washed after each use

Dry-Tech drying panels for CONQUER boxing gloves will use OZONE disinfection

Disinfectant sprays and red-coloured towels provided specifically for member use
Continued high frequency of disinfecting to ensure optimal safety in all PURE locations
Hand-sanitising stations have been further increased to maximise availability
Other Arrangements:
Yoga and Fitness class tags will not be issued until further notice
Temporary removal of "no adjustment" tags and strictly no hands-on-assists during this period
Temporary removal of shared boxing gloves and pads in the gyms
Drinking faucets have been resealed; water bottles can be filled

Closure of steam and sauna facilities until further notice

Reception team and cleaners to wear masks
All staff to have their temperatures taken twice daily
For the well-being of our community, we also recommend that you protect yourself with maximum standards of personal hygiene:
Regularly wash your hands with soap and water for 20 seconds or use an alcohol-based hand sanitiser
If you are feeling unwell with any symptoms of fever, flu or respiratory problems, please consult a doctor and do not use PURE facilities or take classes
Avoid touching your face, in particular your eyes, nose and mouth
Cover your nose and mouth when coughing or sneezing, and wear a mask if unwell
Everyone will continue to have their temperature taken before checking in at all PURE locations and anyone whose temperature exceeds 37.5 degrees will be denied entry and requested to visit a doctor. PURE retains the right to refuse entry to anyone who appears unwell or who is deemed to pose a threat to the safety of our environment.

If you have any questions, please email info.sg@pure-international.com
With everyone's health and welfare in mind, we are closely monitoring the situation and will incorporate additional measures and reinforcements as required. Please visit the Ministry of Health (MOH) website for regular updates.