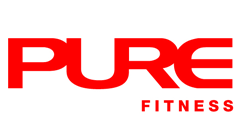 News
Heart Smart Competition
An activity, a movement, certain food and drink...
What gets your heart pumping strong?

Tell us on the PURE Nutrition Facebook for a chance to win:

• A 6-month PURE Fitness gym contract
• 12 nutrition coaching sessions
• 12 ProTraining sessions

Enter to win – only till 12 October!

Winners will be announced on Facebook on 19 October 2020.


Terms & Conditions
1. This competition is open to both PURE Cardholders and non-PURE Cardholders.
2. This competition will result in 2 prize winners (1 from Hong Kong and 1 from Singapore) who will each receive: a 6-month PURE Fitness gym contract, 12 x 30-minute nutrition coaching sessions, and 12 x 60-minute ProTraining sessions. Nutrition and ProTraining sessions may be conducted in-person or online.
3. To be eligible for prize redemption, the winner must be able to commit to a 3-month fitness and nutrition coaching plan and be willing to provide an honest testimonial at the end of the 3-month coaching period.
4. All entries must be successfully posted on the Facebook Comments section of the competition post by 23:59:59 Monday, 12 October 2020 (Hong Kong Time/GMT+8) to be deemed valid.
5. Only online entries via the Facebook Comments section of the competition post will be accepted.
6. Each Facebook profile can only be used once to enter the competition.
7. Winners will be selected based on their entry's creativity and relevance to the brand.
8. Winners will be contacted via Facebook Comments section by 19 October 2020.
9. The PURE Group will not be held responsible if the winner is unable to collect the prize.
10. All participants must be 14 years old or above at the time of entry.
11. The PURE Group reserves the right to remove entries deemed irrelevant, offensive or inappropriate by the Group. In such cases, the participant will be disqualified from the competition without prior notice.
12. The PURE Group reserves the right to remove entries that are submitted by irregular, illegal or dishonest means.
13. Participants will be held wholly responsible for any copyright infringements.
14. The PURE Group reserves the right to reject or disqualify participants without prior notice.
15. All prizes awarded are non-transferable, non-refundable and cannot be redeemed for cash. In the event of unforeseen circumstances beyond our control, the PURE Group reserves the right to offer an alternative prize of greater or equal value.
16. All participants will be deemed as consenting to the PURE Group's use of their entries for marketing and promotional purposes.
17. Any dispute connected in any way with this competition will be resolved by the PURE Group at its absolute discretion.
18. By entering the competition, participants agree to be bound by these terms and conditions. The PURE Group reserves the right to modify the content of these terms and conditions retroactively should changes be required to ensure the proper execution of the competition, at any time without prior notice.
19. This promotion is in no way sponsored, endorsed or administered by or associated with Facebook. You are providing your information to the PURE Group and not to Facebook.