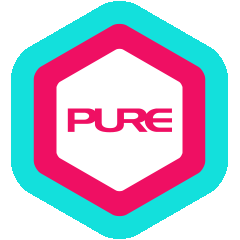 News
SHOP FOR PINK
OCTOBER 2020
PURE Apparel for Hong Kong Cancer Fund's Pink Revolution
Now more than ever, we should come together to strengthen our community.
Shop for Pink
All month long, buy selected PURE Apparel products + partner brands (including soon-to-launch accessories) and we will donate 15% of the proceeds to Hong Kong Cancer Fund Pink Revolution. Plus – receive a complimentary special-edition co-branded water bottle upon minimum spending of HK$800 on the pink items!
Take part in the YOGAFORPINK Challenge!
Get a friend together to practise Navasana (Boat Pose).
This pose requires focus, strength and coordination but it is much easier when you practise with a partner to share the challenge, support and care for one another.
PURE Apparel prizes for the most liked photos on social media, so get 'posing'!
Tag #pureyogaofficial #be_pureapparel #PUREPINK2020 #YOGAFORPINK #hongkongcancerfund #癌症基金會粉紅革命2020 #粉紅革命
#粉紅瑜伽大挑戰 #香港癌症基金會 #PinkRevolution2020 #Besmartselfcheck
23 October – Dress Pink Day.
Another great reason to shop for your PURE Apparel pink piece today and get photo-ready!
Learn more on https://www.cancer-fund.org/pink/en/.