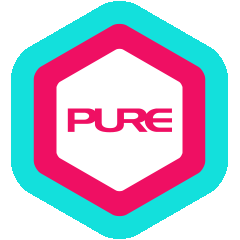 News
PURE DANCE Explosion!
31 October, 9 am - 4:45 pm
ifc mall
Be part of our brand NEW community - PURE DANCE
Come celebrate in a day devoted to freestyle DANCE & MUSIC, and learn the techniques and genres:
Class schedule:
| | | | |
| --- | --- | --- | --- |
| TIME | PURE DANCE LAUNCH | PROGRAM DESCRIPTION | INSTRUCTORS |
| 9am-10:05am | DANCE H.I.T. | DANCE H.I.T. is a synthesis of dance genres adapted into a high intensity training format. The structure of this format is an intermittent work to rest ratio of 30 seconds on : 10 seconds off, repeated for 8 rounds. To maximise the number of repetitions in the work interval, Dance H.I.T. is often characterised by focusing on a singular dance move or a shorter combination of moves at a faster tempo and rhythm in order to drive the body into a higher state of euphoria. | OTTO, Hendra, Kiko |
| 10:20am-11:25am | CONTEMPORARY | Contemporary dance is a collaborative style of expressive dance, merging movements from many different dance genres as well as taking inspiration from martial arts and yoga, to create artistic and untraditional dance moves. Choreography for contemporary is both experimental and narrative by telling a story to convey emotions and personal expression. The genre is characterized by fluidity, freedom of movement and is often abstract and interpretive by nature to account for its avant-garde aesthetics. | TIMO, Jaquie, JK |
| 11:40am-12:45pm | HIP HOP | Hip-hop combines two slang terms. Hip, which means "in the know," and Hop represents the hopping movement of the hip-hop performers. A style of street dance originating from African dance characterised by movements such as breaking, popping & locking.. | JK, K-John, Macy |
| 1:00pm-2:05pm | LATINO BEATS | Countless Latin dances from different countries in South and Central America and the Caribbean countries. These dance styles such as Champeta, Samba, Salsa, Bachata, Merengue evoke feelings from energetic to sensual with their fast footwork, rhythm bounce and hip action. | SUSANN, Nove, Ansar |
| 2:20pm-3:25pm | JAZZ FUSION | Jazz Fusion blends a variety of dance genres such as ballet, lyrical and modern, wrapping them into a funky style to infuse kicks, turns, leaps and floorwork. | EDDIE, Cindy, Genesis |
| 3:40pm-4:45pm | UNITED DANCE | United Dance is based on a wide repertoire of dance styles and music genres where the dance moves are easy and repetitive. Students are not required to have any dance background. | RICO, Charlene, Ray |
This fest of awesomeness is free for all PURE Fitness cardholders AND there will be spot prizes to be won!
Advance registration is a must. Booking starts 2 days in advance via the PURE 360 Lifestyle App.
Terms & conditions
Limited to 28 participants per session.
Clients must book 2 days in advance.
Photos and videos may be taken during the event, solely for PURE marketing purposes.