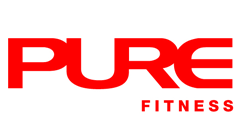 News
Yoga for Athletes
Starting 1 March
PURE Yoga Asia Square Tower
Strengthen, restore, balance. A curated class especially for the athlete's body. Incorporate yoga into your fitness routine and reap the benefits of a well-balanced lifestyle.
Class Description
This special series is designed specifically for athletes who want a complementary yoga practice with their training routine. The class will start with 10 minutes of breathwork (pranayama) that targets enhancing sport performance through proper breathing techniques. The postural sequence will then focus on stretching and releasing areas that are typically active and tight during the specific sport addressed on that day to strengthen the weaker areas (i.e. stability or core), restore the overused muscles and balance the body. This all-level class aims to build flexibility, stabilise the joints and centre the breath. Some pranayama, chanting and meditation may be included.
Suitable for active persons or athletes with or without yoga experience.
Weekly Focus:
1st Week: Boxers
2nd Week: Runners
3rd Week: Cyclists
4th Week: Dancers/Swimmers/Lifters
Open and complimentary for all PURE Fitness Asia Square Tower Cardholders. Please ask our Customer Representative team or reception to book these classes. Mats are subject to availability.