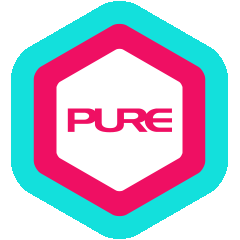 News
Turn Life ON
To celebrate World Health Day, we're focusing on wholistic living or 'whole living', where each area in the 'wholly trinity' of physical-mental-social is recognised and optimised.
PURE covers it all with room to personalise for whatever stage of life you're in, so that you can always live your best life in PURE 360 wellness. Enjoy:
Special themed classes throughout the month
12-Visit Pal Pass to gift to a friend
Joining privileges for our wholistic offerings: Membership, ProPT and Nutrition
Check our schedule for special classes at PURE Yoga plus the below classes at PURE Fitness
TOTAL BODY CONDITIONING – Building resilience from head to toe, inside-out
TABATA – A HIIT classic for boosting future fitness
BODYBALANCE – Who doesn't need more balance in their life?
Roller Release – Better sleep and better performance
Enjoy these joining privileges for our wholistic offerings:
ProPT
'Taster Trio' package for $272.85 (Includes 1 session each of Personal Training, Kickboxing & Private Stretching)


Nutrition Buddy Promo
Purchase 6 to 11 sessions at a special rate of $107/session
Purchase 12 sessions and above at a special rate of $96.30/session
*Sessions must be purchased with a buddy, but the sessions will be held separately


Please ask our team for details.


Terms and Conditions:
This promotion is valid until 30 April 2021.
Each PURE Cardholder can only refer one friend to enjoy the Pal Pass and must submit the referral by 15 April 2021 through the online registration form.
Referrals must be non-PURE Cardholders who are Singapore residents and 18 years of age or older.
Only pre-registered referrals collected from the online registration form are eligible for the Pal Pass.
Each Pal Pass can only be used once per person.
PURE Cardholder is eligible for 500 PURE Points for each successful referral
Referrals who sign a minimum 6-month or above PURE contract will qualify as a successful referral.
The Pal Pass must be activated by 30 April 2021 and the last visit must be on or before 30 June 2021.
Referrals for the Pal Pass will enjoy access to all PURE locations in Singapore.
Bookings for Pal Pass visits are available on a first-come-first-served basis and opens 2 days in advance at 9am.
Joining privileges associated with the Pal Pass must be claimed on or before 31 May 2021.
All other joining privileges as part of this promotion must be claimed on or before 30 April 2021.
Joining privileges are available to both retail and corporate clients.
This promotion is non-refundable, non-transferable and cannot be redeemed for cash.
This promotion cannot be used in conjunction with other promotions or discounts.
All other Terms and Conditions under "My Points" in the PURE 360 Lifestyle app apply when redeeming rewards using PURE Points.
Any dispute connected in any way with this promotion will be resolved by PURE at its absolute discretion.