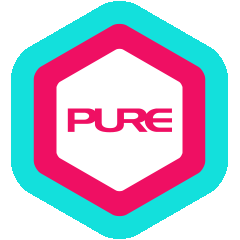 News
Important Capacity Updates
In our continuous efforts to provide you with the most rewarding PURE experience, we're delighted to offer the following changes, with more to come!
Starting Wednesday, 28 April:
More gym slots will be available throughout the day, each remaining 75 min in duration. Booking for theses slots will commence on Monday, 26 April.
Reconfigured cycling studios to accommodate more bikes
Starting Monday, 3 May:
Segregated zones (Zone A and Zone B) within the CBD yoga studios (PURE Yoga Asia Square, Republic Plaza and Suntec City), so that each group maintains a capacity of up to 50 pax at any one time. Classes will be staggered between the two zones to prevent intermingling of students.
New Cardio Zone at PURE Fitness Asia Square available for booking with a 15 pax limit at any one time.
What this means for you:
15% more capacity in gyms – more gym access slots and booking flexibility during peak hours
More available bikes in each cycling studio
Up to 30% uplift in yoga studio capacity meaning more opportunity to take classes whilst maintaining stringent safety measures
Heightened, more frequent cleaning and disinfection throughout the day – but please do your part and wipe down machines and equipment after use
Reminders to improve your PURE experience:
Masks MUST be worn in all areas of the gym and yoga studios unless practising or working out.
All Cardholders must check in via separate Safe Entry registration codes (for each zone/room) for contact tracing purposes.
Group Fitness class participants MUST wear a blue sticker at all times to identify their allocated grouping and must ALWAYS stay within their group's designated walkways and exits.
PURE Fitness Cardholders taking a Group Fitness class cannot use the gym within the same timeslot.
Strict cancellation policy – if you cannot make your gym timeslot or class, we will release your booking to other waitlisted Cardholders and Cardholders on standby.
Unlimited booking for PURECAST (online live-streamed classes via Zoom) continue to be available to all Active Cardholders. If you are currently on suspension, speak to our Customer Care Representatives to reactivate your contract to continue accessing PURECAST.
Kindly note that starting 1 June, TraceTogether-only SafeEntry will be mandatory at all PURE locations. Please remember to download the app in advance to improve your check-in experience.
For the well-being of our community, we also recommend that you protect yourself with maximum standards of personal hygiene:
Regularly wash your hands with soap and water for 20 seconds or use an alcohol-based hand sanitiser
If you are feeling unwell with any symptoms of fever, flu or respiratory problems, please consult a doctor and do not use PURE facilities or take classes
Avoid touching your face, in particular your eyes, nose and mouth
Cover your nose and mouth when coughing or sneezing, and wear a mask if unwell
If you have any questions, please email info.sg@pure-international.com
For additional questions, please send us a message from your PURE360 Lifestyle App.
Go to Profile > Settings > Contact Us
Or email us via the PURE websites (Use the "Contact Us" button at the bottom corner of the website)
With everyone's health and welfare in mind, we are closely monitoring the situation and will incorporate additional measures and reinforcements as required. Please visit the Ministry of Health (MOH) website for regular updates.