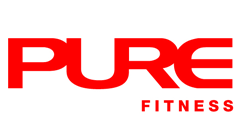 News
Stay Active while Staying Safe
Dear Community,
In light of stricter safe management measures announced by the Singapore government on 14 May, we've adjusted our protocols and guidelines with additional reinforcements to ensure you can remain active yet safe during this period.
Here's what's new:
Continue to keep up with your practice at all PURE Yoga Singapore Locations
Classes can still be booked with our stringent safety, hygiene and distancing measures firmly in place. Remember to take note of the following when you come for class:
Class capacities are reduced to ensure a 2-metre distance between every individual and 3-metre distance between each group of 2.

Floor markings will be provided in all studios so please use as a guideline when placing your mats - remember to bring your own yoga mats (BYOM) and props or make your purchase at PURE Apparel.

No intermingling between the groups of 2 before, during and after the class. A 3-metre distance must be maintained at all times.

There will be 15 minutes between class start times to prevent intermingling.

All teachers have been assigned to a single PURE Yoga Singapore location and will not be teaching across multiple locations.
Please remember to leave the studio immediately once you have freshened up after your class. nood food continues to remain open at PURE Yoga Ngee Ann City and Suntec City for takeaway and delivery (via Deliveroo) only. Dine-ins will not be allowed in the members lounge.
Personalised Outdoor Classes At Your Convenience

Embrace the outdoors with one-on-one yoga and training sessions and continue staying fit and healthy!
Contact your favourite teacher or ProPT to arrange a session at your preferred outdoor location and use your existing package. If you haven't got one, sign up through the links below.
ProTraining sessions will also still be available at our Suntec City outdoor set-up starting Monday, 17 May. For these sessions, masks must be worn.
Outdoor Group Classes
Outdoor group classes of up to 30 participants can continue but must be confined to maximum 2 per group, and physical distancing between individuals and the groups must be maintained.
The intensity of your session will be adjusted by our teachers and instructors to suit you, but please gauge your own needs and let your teacher or instructor know what you are comfortable practising with a mask on.
Complimentary Personal Lockers
We're giving away 2 months of complimentary locker rental to the first 50 Cardholders per location who reactivate their membership. Ask our Customer Care Representatives at any PURE Yoga reception for details.
Here's a recap of the guidelines for attending classes at PURE Yoga. We're so happy to be able to continue to serve you, and appreciate your cooperation in adhering to these temporary measures.
For additional questions and information on billing, check our FAQs. Otherwise, feel free to email us at info.sg@pure-international.com from your PURE 360 Lifestyle app (Profile > Settings > Contact Us). #SGUnited.
See you soon!
Your PURE Team