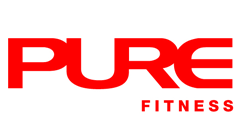 News
FUNCTIONAL STEP LAUNCH – A K11 EXCLUSIVE
Saturday, 31 July 2021
1.30pm-2.30pm
K11 MUSEA Group Fitness studio
FUNCTIONAL STEP by ALESSANDRO PISANU is a high-intensity music-driven workout that combines step with functional moves such as squats, lunges, planks and push-ups in a steady, smooth controlled sequence.
This class will improve strength, endurance, cardio fitness, coordination and proprioception for maximum benefit to both mental and physical well-being!
Join the revolutionary side of step like you've never seen before!
ALL PURE Fitness Cardholders welcome —
Registration opens 29 July at 9am, 2 days in advance of class. Please contact our team for details or call 2180 8088.
Photos and video may be taken, solely for Pure marketing purposes.