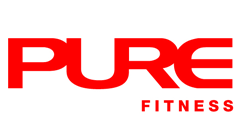 News
We're Back & ready to switch you ON!
With more people returning to the workplace from 19 August, we've been working hard to phase in more options so that everyone has a chance to practise and work out with us as we all adjust to the new normal.
We're committed to the health and happiness of all our members and believe that it's important to provide temporary mask-on options for those whose vaccinations are still in progress. All safe management measures and protocols adopted at PURE Singapore locations reflect the national vaccination-differentiated approach mandated by the Singapore government, and will be adjusted over time in line with the growing vaccination coverage amongst our wider population.

Click here for general measures across all PURE Yoga and PURE Fitness facilities. For specifics on Vaccination-Differentiated Safe Management Measures (VDS), read on below and start booking your classes and gym slots today!
PURE Fitness:
All Personal Trainers, Group Fitness Instructors and onsite staff will either be fully vaccinated or will be confirmed COVID-negative within the past 24 hours.
PURE Yoga:
All Yoga Teachers and onsite staff will either be fully vaccinated or will be confirmed COVID-negative within the past 24 hours.
Proof of Vaccination:
Remember to submit your vaccination proof to vaccinationproof.sg@pure-international.com as soon as possible for hassle-free booking and enjoyment of our Vaccinated Classes and gym floor access. All documents used for eligibility checks will be deleted immediately after verification.
If you prefer not to submit your vaccination proof electronically, please visit our front desk team to do so and have your vaccination status approved either on your TraceTogether app, HealthHub app or via hard copy / screenshot of your vaccination reports or cards. Check our FAQ for more information.
For those of you who are not yet fully vaccinated (i.e. Unvaccinated, partially vaccinated or awaiting 14 days post 2nd jab), or has recovered from COVID-19, access to unmasked gym slots and / or fully vaccinated classes will only be granted upon production of negative PET test result from an MOH approved clinic within the past 24 hours or with a PET Exemption Notice.
Billing:
For members who have previously reactivated their membership, billing will continue as normal.
Remember that from 19 August, all accounts will commence billing by default – but you have the option to apply for free suspension until 31 August if:
You are partially vaccinated or awaiting your 14 days post-2nd jab OR
You are unvaccinated for medical reasons
Click here to submit your request before 22 August. Complimentary access to PURECAST will be available during the free suspension period.

Take a look at our FAQ for details.
Enquiries:
If you have any questions regarding vaccination proof, drop us a line at vaccinationproof.sg@pure-international.com.

For all other enquiries, please email info.sg@pure-international.com from your PURE 360 Lifestyle app (Profile > Settings > Contact Us).

Thanks for your support and playing your part in keeping Singapore safe. We'll continue going above and beyond to safeguard and inspire you!