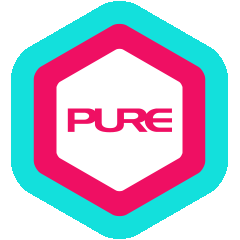 News
The TRIP 28 Premiere – THE FUNK BOROUGH
The TRIP 28 Premiere – THE FUNK BOROUGH
15 June, 6:30pm & 7:30pm
California Tower – Central
Soulful sounds and beats of THE FUNK BOROUGH titillate your body to move with the groove. Astounding city details and hyper-real spaces will get you buzzed and submerged in the world of happy vibes and challenging climbs.
A sense of accomplishment combined with the feel-good factor of the music and visuals is the best thing you'll leave the studio with.
Make sure you book your spot to experience this funk phenomenon of a workout!
Burn 790 calories per hour* – 28% more calories than other comparable cycling programmes!
*Based on Les Mills testing Advance booking is a must!
Advance booking is a must! Booking starts at 9am on 13 June via the PURE360 app. Guests may register via phone or in-person. Day fee applies.
Please arrive 15 minutes before the class. No latecomers and no mobile devices in class. Photos and videos may be taken, solely for PURE marketing purposes.