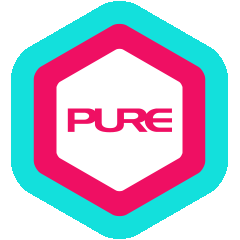 News
The TRIP 31 Premiere
VELOCITY: A world surrounded by water
30 December – iapm mall & Central Link Mall
Water's ebb and flow is mirrored by our path and workout. The continuous rhythm of the ride is occasionally broken by brief moments of recovery that allow riders to re-set and re-engage. Upon entering the core of this realm, we encounter one of the most challenging and athletically intense tracks we have ever designed.
Commitment is key – and its depth is your choice.
All PURE Fitness Cardholders and first time visitors welcome.
Booking starts at 9am on 28 December via the PURE360 app.
PURE Fitness iapm Mall
13:20-14:05
18:30-19:15
19:40-20:25
PURE FitnessCentral Link Mall
12:30-13:15
17:25-18:10
18:30-19:15