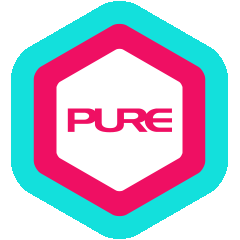 News
Kettlebell Workshop: Foundations & Flows
Saturday & Sunday, 9 & 10 September
2pm-5pm
Turf Area at California Tower – LKF
Join renowned trainers Mazine and Ferdinand for an exhilarating two-day Kettlebell Workshop in collaboration with Brutal Buddha at California Tower – LKF.
Day 1 of the workshop will focus on the basics of kettlebell training, providing a solid foundation for participants. Mazine and Ferdinand will guide you through essential movements such as cleans, swings, and snatches. With their expertise and attention to detail, you'll learn proper form, technique, and how to maximise the benefits of each exercise. Whether you're a beginner or have some experience with kettlebells, it'll help you refine your skills and build strength.
On day 2, we'll dive into advanced sequences and tricks using the kettlebell. Mazine and Ferdinand will introduce dynamic sequences that combine multiple movements seamlessly, challenging your coordination, balance, and strength. You'll have the opportunity to explore creative ways to incorporate the kettlebell into your workouts, adding variety and excitement to your training routine.
Get ready to unleash your full potential with our Kettlebell Workshop.
No kettlebell experience required.
Workshop participants can enjoy a 20% discount on their Brutal Buddha order.
Get the promo code at the workshop
brutalbuddhagear.com
2-day workshop:
PURE Cardholders: HK$800
Non-PURE Cardholders: HK$1,000
Limited spots available! Register NOW at any PURE Fitness location or call for more information.
OPEN to ALL PURE Fitness Cardholders and first-time guests.
Photos and videos may be taken, solely for PURE marketing purposes.
Terms and conditions apply.