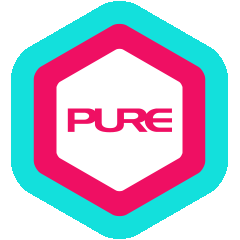 News
RPM 100 Milestone Celebration
Sunday, 17 December
3pm & 4:30pm
PURE Fitness California Tower – LKF
Join us for a remarkable class to celebrate the milestone achievement of RPM 100. This event promises an exhilarating journey of challenges, ensuring a truly unforgettable experience for all.
To secure your spot at this extraordinary RPM 100 celebration, follow these simple registration procedures:
Ride 100km in any cycle class (RPM, CycSync, Cyclone, Sprint)
Take a picture with the RPM 100 card provided by the instructor during your rides showing the kilometres ridden and your name.
Email your screenshots to completing 100 KM to gf.enquiries@pure-fitness.com before 8 December or tag @purefitnessofficial #RPM100HKPURE
Be among the FIRST 50 Cardholders to submit their 100km achievements and get VIP tickets to the RPM 100 Milestone Celebration.
Get pedaling and be a part of the milestone event!
Open to ALL PURE Fitness Cardholders and first-time guests.
Photos and videos may be taken, solely for PURE marketing purposes.
FAQ:
1. Where do I find the cards and when does the challenge start?
Instructors will provide the cards before or after the class and must be returned to the studio. Cards will be available Tuesday 14 November from 6 pm onwards
2. Should I send the pictures individually or all together?
Members must send all pictures in one email with an accumulation of 100KM
3. Do I have to take only RPM classes?
Members can take any cycling class, but make sure the class is marked by the instructor.
4. Do I need to be in the picture, or should I only take a picture of the card?
Members must take a picture holding the card after the class, where the name, date, time, instructor name, and class taken are visible.
5. How many tickets am I entitled to?
Members are entitled to only one ticket.
6. What is the event's capacity?
The event can accommodate up to 100 members split into 2 sessions
7. What does a VIP ticket mean?
Winners will receive 100 giveaways and have priority booking for the event. Winners won't need to book and will have priority in the front rows. First come- first serve still applies.
8. How and when will I be notified if I win?
Winners will be announced on Wednesday 13 December via @purefitnessofficial and will also receive an email. Members will be automatically added to the session
9. Who will be teaching the event?
A group of 10 instructors will be leading the session.
10. If I didn't win or participate in the challenge can I still book the class?
Regular bookings will be open on December 15 at 9 am, only 25 spots are available for each session
Terms and conditions:
Unreadable details on the card will not be considered. Please ensure that all information on the card, including your name and class taken, is visible in the picture.
Late submissions will not be considered. Please make sure to email your screenshots of completing 100 KM to gf.enquiries@pure-fitness.com or tag @purefitnessofficial #RPM100HKPURE before 8 December.
VIP access is not for sale and is non-transferable. The privilege of VIP access is reserved solely for the winners of the challenge.
Members will be booked into either the 3pm or 4:30pm session on a first-come, first-served basis.
Each member is entitled to only one VIP access