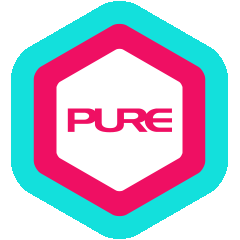 About PURE Fitness



Established in 2002 and headquartered in Hong Kong, The PURE Group is the leading premium lifestyle brand in Asia, comprising PURE Yoga, PURE Fitness, KURIOS, nood food, PURE Nutrition, and PURE Online. The Group has locations in major cities including Hong Kong, Shanghai, Beijing, Singapore, and New York.
PURE Yoga offers a wide range of yoga and meditation classes, including private programmes, and workshops led by acclaimed teachers from across the world. PURE Fitness provides the best strength and cardio training options, as well as dynamic group classes led by enthusiastic and experienced world-class instructors. KURIOS is the Group's source of function-meets-fashion products, while nood food serves healthy and delicious cuisine, and FUZE provides innovative small group training.
The PURE Group aims to cultivate an integrated community of individuals committed to leading a balanced, 360˚ lifestyle. The Group currently boasts over 100,000 clients and more than 2,000 employees, all dedicated to helping people achieve their wellness goals.
Click on one of the brands below to learn more.

The PURE Group
Why we're here
We inspire and help people to lead healthier, happier lives.
What we do
Through Yoga, Fitness, healthy eating and activewear,
we offer a complete lifestyle experience driven
by a passionate customer-focused culture.

Milestones
From a single yoga studio in Hong Kong with
just two teachers in 2002, the PURE Group has today
grown to over 42 world-class facilities globally,
of which 6 locations are in Singapore.
The PURE Group Family of Brands