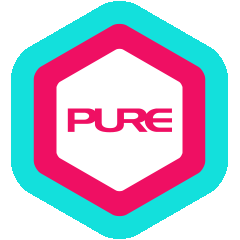 Immersive Fitness™ - THE TRIP™
Immersive Fitness™ studio
Immersive Fitness™ is an experience that projects cinema-quality video content onto the screen of a purpose-built studio, while instructors cue exercise moves to synchronise perfectly with the music and graphics.
THE TRIP™, the first in a series of Immersive Fitness™ programmes, is a cycle class unlike anything you have ever seen before. Climb steep glaciers, ride through a space-age city or race your way through a digital velodrome without leaving the comfort of the studio.
Booking can be made online or via our PURE Fitness mobile app.
For further information, please call 6100 8898.
Immersive Fitness Studio™
PURE Fitness Ngee Ann City
Level 8 Ngee Ann City Podium Block
391 Orchard Road
Singapore 238872


Terms and Conditions
The Immersive Fitness™ Class schedule and the instructors leading each class are decided by PURE and are subject to change at any time.

There is a limit to the number of participants in each Immersive Fitness™ Class. PURE does not guarantee you a place in any class. Bookings may be made within two days before the class on a first come, first served basis.

In order to participate the Immersive Fitness™ Class, you must check-in at the Front Desk at least 15 minutes before the start of the class and be at the entrance of the Immersive Fitness™ studio at least 5 minutes before the start of the class.

PURE reserves the right to refuse Cardholders in participating in the class.
PURE Fitness Etiquette
All classes start on time. Please check-in at the Front Desk 15 minutes before class to reserve your bike.

Please be at the outside of the studio 5 minutes before class starts or your place will be released.

Latecomers will not be allowed in once the class starts.

Please do not leave the studio while the class is in progress.

Do not bring mobile phones or any other electronic devices into class.

Ensure that you are wearing proper workout shoes and attire.

Please do not save places for others as our classes are on a first come, first served basis.
If you suffer from migraines, motion sickness or epilepsy, or are affected by strobe lighting, flashing, rapid imagery changes and other special effects, this class may not be suitable for you. Please consult your doctor before attempting this workout.