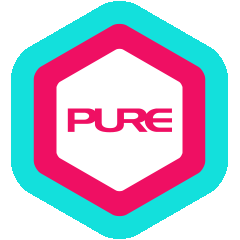 Outdoor Private Group Fitness
PRIVATE GROUP FITNESS – now outdoors!
Combining the communal energy of a group class and the personalised attention of a private class, enjoy the best of both worlds with your favourite people – outdoors!
It is a rewarding, economical way to enjoy a class together with friends and colleagues and your favourite instructor, when you want, where you want.

To join an Outdoor Private Group Fitness class, organise your own group, then contact your instructor. If you're unsure which instructor would best suit your needs, email gf.enquiries@pure-fitness.com and we will help you to find one.
Outdoor group exercise may only happen in pairs. Under the supervision of a registered instructor, multiple groups of 2 can participate, maintaining groups at least 3 meters distance away from all other groups.
Why Outdoor Private Group Fitness?
Access your favourite instructors
Participate in a class with friends and loved ones
Have a theme for class or set collective goals with your friends
Unlimited and personalised coaching correction and feedback throughout the entire class
Improve technique and quality of movement
Address individual and specific fitness needs
Quicker improvement and progress than regular class
Flexible timing to suit your personal schedule
Private Group Fitness prices are as follows:
| | |
| --- | --- |
| Total Number of Participants | Price per class |
| 2 to 4 participants | SGD200 |
| 5 to 6 participants | SGD220 |
| 7 to 8 participants | SGD240 |
| 9 to 10 participants | SGD260 |
| 11 to 12 participants | SGD280 |
Important things to note:
All government safe distancing guidelines must be followed, and classes must be separated into groups of 2 pax that stay 3 meters apart and do not intermingle.
Masks must be worn at all times, and we will only offer low intensity classes that are practical to do while masked.
All exercise equipment involved needs to be supplied by the participants.
Weather conditions may affect if the class can be conducted.
Private Group Fitness is offered as a service for PURE Cardholders. The organiser and payer must be a PURE Cardholder, however other participants do not have to be Cardholders.
Full terms and conditions are available when you contact your instructor.