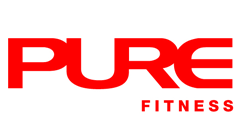 RealRyder®
Pure Fitness is the first fitness centre in Asia to implement group RealRyder® programmes!
RealRyder® is a one-of-a-kind tactile, dynamic and functional riding experience choreographed to music. The RealRyder® bikes allow you to move across three planes of motion and instead of pedalling on a stationary bike, you are actually riding it like an outdoor bike. As you bank to the left or right, you will have to balance and adjust, thus creating a more authentic riding experience. The bike does not "lock" and will always provide freedom of movement, which ultimately rewards better riding technique with increased core activation. Standard training and gym shoes can be worn, cycling shoes will fit standard SPD cleats.
RealRyders® classes are currently available at Pure Fitness Ocean Financial Centre in Singapore. Click here to check the schedules.
Benefits of RealRyder®
1. Using the same workload (rpm, resistance, AKA, watts), the RealRyder cycle proved to be easier to use than any other fixed-in-place indoor cycle. The more "natural" (functional) movement of the articulating bike frame -- linked also to the handlebars and controlled by the rider -- creates the improved biomechanical efficiency for both the lower and upper extremities.
2. "Shear forces" that are always applied when riding a fixed-in-place stationary bike are greatly reduced when using the RealRyder cycle. "Shear forces" is defined as "unaligned forces pushing one part of a body in one direction, and another part of the body in the opposite direction." Therefore, riders have to use slightly more effort (more unaligned forces) when using a fixed-in-place bike to power a particular workload, whereas the RealRyder bike's "articulating frame" is more efficient-easy.
3. Using the same workload, this study showed there was a significant increase in oxygen consumption (KCals) -- more than 20% increase -- and in heartbeats per minute when slowly turning the bike in either direction whilst seated or whilst out of the saddle. This increased oxygen uptake in the tissues of the body increases metabolic rate, which means 20% more calories are burned compared to the same workload on a stationary bike.
4. The study proved that there was a significant increase in core activation (Erector Spinae and External Oblique), as well as an increase in upper body muscle engagement (Triceps, Traps and Deltoids) when using the RealRyder for turning or in standing riding positions. The bike's design allows the end-user to ride in all three planes of motion, whereas a fixed-in place stationary bike is "stuck" in a single, sagittal plane.