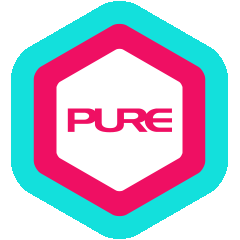 Virtual Fitness
Easy. Convenient. Flexible.
Don't skip exercise just because you can't make our classes!
Introducing virtual versions of over 200 Group Fitness classes including freestyle programmes such as P90X, Insanity, HIIT, cycling and more.
Two options:
1. Pre-scheduled virtual classes - bookable via our app
2. "Impromptu-Choose" - when there are no pre-scheduled virtual classes or live classes in the studio, just go in and choose your own virtual class to run (on a first-come-first-served basis)
Easy, convenient and flexible to accommodate your every whim to work out!
Complimentary to all PURE Fitness Ocean Financial Centre and Ngee Ann City Cardholders*.
For further information, please ask our staff for details.
Virtual Fitness
PURE Fitness Ocean Financial Centre
L4, 10 Collyer Quay
Ocean Financial Centre
Singapore 049315
Virtual Fitness
PURE Fitness Ngee Ann City
L8, 391 Orchard Road
Ngee Ann City Podium Block
Singapore 238872
Virtual Fitness Guidelines
Virtual Fitness is a workout not facilitated by a supervising staff member and users are responsible for their own safety and partake at their own risk.

On-demand Virtual Fitness operates during the opening hours of the club, and only while the studio is not scheduled for classes or other activities.

On-demand Virtual workouts are available on a first come, first served basis. Select your workout from the library of content on the FitnessOnDemand kiosk.

Be courteous of other users. It is not permitted to interrupt any workout in progress.

The studio is a shared space and any member is permitted to join you in your Virtual workout in progress if they wish.

An On-demand Virtual workout will automatically terminate early if it is about to run overtime into the scheduled Virtual or live classes.

We have scheduled some virtual classes which you can book as normal, and they will automatically play as per schedule.


Please follow the regular class booking protocol to attend these classes.

The volume can be controlled from the FitnessOnDemand Kiosk.

Terms and conditions
All virtual classes will automatically stop 15 minutes before a scheduled live class. Please arrive 15 minutes before the class. Strictly no latecomers and no mobile devices in class.