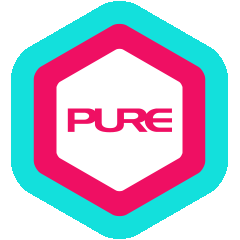 Virtual Reality Playlist
Come and check out our Virtual Reality Playlist! All you need is a PURE Fitness VR Viewer (or Google Cardboard) and a smartphone!
How to Use:
Assemble your cardboard VR Viewer.
Make sure you are in a WiFi zone and have the latest YouTube app on your iPhone or Android phone.
Open the below video from your smartphone.
The Youtube App should open up with the video you selected.
Press the goggles icon on the bottom right of the video to activate VR mode.
Slide your phone into the VR Viewer to watch 360 videos!
Please open the following from your phone...

PURE Fitness ICBC Tower 360° Virtual Tour

Open VR from iPhone | Open VR from Android

PURE Fitness ICBC Tower Graffiti Time-lapse 360°

Open VR from iPhone | Open VR from Andriod

Innovation Lab : Life Fitness with VirZOOM 360° Video

Open VR from iPhone | Open VR from Andriod