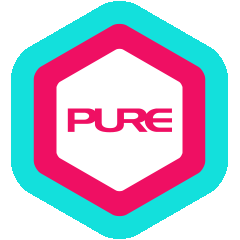 Weightlifting Guideline & Etiquette
1. General Rules & Etiquette
Applies in all scenarios to Weightlifting/ Power-Lifting activity
Only one person on platform at any time while performing lift. Stay clear of platform when in use.
Platform is for Olympic Lifts and Weightlifting Progressions only please. No other activity or training on the platform, including Bodyweight exercises.
Keep bags, straps, belts, trash, water bottles, etc. off the platform at all times.
Please be mindful of chalk use and keep the area clean and tidy.
Control all bar rebounds. Control the bar back to the platform unless a lift is completely missed. Do not let the bar crash down and bounce several times.
Use the correct collars to prevent plates coming loose in between reps.
During peak times, please allow others to work in.
Only bumper plates (Eleiko) are permitted on the platform with the designated Olympic bar (Eleiko); they are not allowed on any other bars or equipment. No other type of equipment is allowed on the platform
Please refrain from excessive yelling or grunting.
Shoes must be worn at all times. We strongly recommend Weightlifting Shoes. Solid bottom cross-training shoes are acceptable; barefoot, flat sole or running shoes are not.
Chains may not be used on platforms.
Dropping Weight: Dropped weight is permitted for missed lifts only as proper safety precaution. All other lifts should be carefully lowered to the platform with a low release point. PURE applies the recommendations of former US Olympic Weightlifting Coach Jim Schmitz:
"How do you lower weights under control? With maximums you just let the bar down in front of you, but you keep your hands on the bar and try to slow the descent and then don't let the bar bounce all over the place. With light or warm-up weights in the snatch, you lower the bar to your thighs and then lower it to the platform. In cleans and clean and jerks, you lower to your shoulders, then to your thighs, and then to the platform." USAW Olympic Coach Jim Schmitz.
Note: Olympic Lifts are prohibited from all areas other than the Platforms.
PURE Fitness staff reserve the right to modify or prohibit any exercise deemed unsafe or inappropriate for the platform area.
2. Platform & Weightlifting Guide
GREEN – Unrestricted Use
The above rules apply to Green designated platforms and areas. Lifters are allowed unrestricted use of the platform following the above Rules & Etiquette, including dropped weight.
The Following Clubs are Green full-time with no additional restrictions:
IFC, LKF, ICBC, South, AST (Singapore)
YELLOW

– Additional Guidelines for these platforms:
The above rules apply to Yellow designated platforms and areas, along with the additional precautions necessary to use the platform or Olympic Lifts.
• Use Foam Blocks provided to soften the impact of noise and vibration
• Do not purposely drop the weights at any time. Work with a weight you can control when lowering as well as lifting.
• Do not perform 1 RM or maximal lifts as these will certainly lead to loud noise and vibration
• Avoid creating any noise or vibration with any equipment, including during setup and completion of any lift.
Following Clubs must adhere to Yellow Conditions at all times
Kinwick Centre
Lee Theatre Plaza
Langham Place Fitness
PCCW Tower
Ocean Financial Centre (OFC)
RED – Restricted Use specific to each club's concerns.
These rules must be strictly adhered to and will be strictly enforced. Any failure to do so could lead to potential removal of the equipment and review of membership privileges.
---
PURE Fitness Hong Kong
Kinwick Centre – Soho:
No Noise Times – Mon – Fri and Sat/ Sun mornings: Opening to 7am; 9am – 12pm; 2pm to 5pm. – No Dropping of any weight during this period and noactivity that creates loud, vibration through building structure such as wall throws or battling ropes.
ifc mall : (No Red Conditions)
ICBC Tower : (No Red Conditions)
Lan Kwai Fong : (No Red Conditions)
PURE South – The Pulse : (No Red Conditions)
Lee Theatre Plaza : (No Red Conditions)
Langham Place :
Platform is for traditional Power Lifting (Squat, Deadlift) and not meant for Olympic Lifts. Restrict all Olympic lifts to light way activity only for skill purposes. No Dropping of weights allowed at all. Iron Plates are for Power Lift activity only.
PCCW Tower :
Please note no noise is permitted off the platform on rubber floor.
Fairmont House :
Olympic Lifting is prohibited for all members unless under the direct supervision of PURE Staff during off-peak times.
PURE Fitness Singapore
Asia Square Tower : (No Red Conditions)
Note: No Iron Plates use on Platforms and No Olympic Lifting permitted on Athletic Turf.
Ocean Financial Centre :
No Dropping of weights at any time for all operating hours. Any strength lifts must use foam blocks to prevent any vibration or noise transmission through building. Weights must be placed down carefully after any lifts. All activity that could generate noise complaint through floor vibration is prohibited.