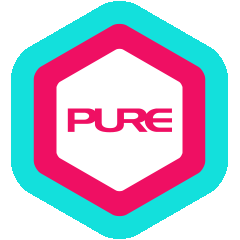 Where to Begin
New Cardholders to PURE Fitness – welcome!
Even if you are just returning after a training absence, we would like to help you get going with success. We have created a few special services for our new and returning clients:
Fitness Consultation: : A brief interview with one of our professional training staff to discuss your goals, training style, fitness level and most importantly, your motivation. Once we understand what motivates you, we will be able to recommend the best next steps.
Inbody Assessment: The Inbody is a wonderful assessment tool to determine a few key fitness metrics such as your body composition, skeletal muscle mass and hydration levels. It is short, non-invasive and available to all clients with the help of our training staff.
Induction Session: Complimentary for new clients! We offer a tailor-made experience to help you optimise your gym experience. The Induction stems from your Fitness Consultation with our training staff, as we guide you on how to start smart with your training.
Trial Session: If you have never experienced what ProTraining, ProBoxing or ProStretchRecovery can do for you, please ask us to arrange a trial session with one of our professional team. We will happily demonstrate the benefits of having a professional coach to support your training programme.
You can schedule your Consultation or Induction by clicking the link below.
A few words about smart training...
If you are just starting your training programme, it is very important to begin within your physical limits and build your confidence and stamina. Eventually you will be pushing yourself beyond your limitations and exceeding what you thought possible, but this comes with time and effort. Avoid physical pain and make training a consistent part of your daily routine. You should feel energised and engaged after every workout, ready to come back again the next day for more!
To learn more about PURE's training philosophies and all that is possible in our gyms and with our team, please visit our How to Train - The 6 Elements page.
We hope you love training at PURE Fitness as much as we do.