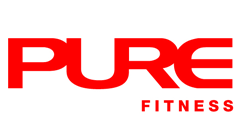 Scorpion was never athletic and never liked sports. Even when she did try to exercise, she never stuck with anything long enough to see results. When she found work as a flowboarding instructor, regular exercise sessions were part of the job.

Although it was painful, Scorpion couldn't help but notice how being active was making her feel. She was more alert, she slept better, and her mood improved tremendously – not to mention how lean and toned she'd become. And that's when she saw the importance of a sound fitness programme and how exercise should be an indispensable part of one's life.

Scorpion became a PT because of her love/hate relationship with exercise. She enjoys the results, but the truth is that it can get dreary sometimes so she's always looking for ways to make things more interesting and take the monotony away from working out.
As a competitive boxer, Scorpion learned that the body gives up way before the mind. Her aim as a trainer is not just to get clients to their physical goals but to make sure that they have a killer mindset to go along with it.

And when she's not exercising, she likes to practise the guitar.
Qualification Highlights:
NCSF Personal Training Certification
Specialisation: Boxing
Final Thought:
Believing, in itself, can be impossible. But nothing is braver than having the will to try.
I was a late starter to fitness, and I really thought my limitations were set because of it. Turns out I was wrong.
What Scorpion Trains
Kickboxing/ Boxing
Metabolic Specialist (weight loss/gain)
Speed, Agility, Quickness