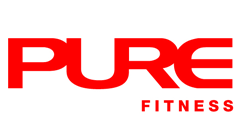 Nicholas has been extremely athletic since he was young, representing his school in numerous inter-school sports competitions. He picked up bboy (breakdancing) when he was 13, which was when he started learning to control his body more than most people and being able to run on his hands or hold handstands for up to 2 minutes.
He was a former performer at Universal Studios Singapore and a fitness model, which required him to maintain a good physique all year round.
Nicholas picked up Calisthenics / Bodyweight workouts at17, using it a way to de-stress after going through a tough time in his life. He then became a Personal Training Instructor in the Police Special Operations Command during his national service where he started weightlifting. He received a lot of feedback from people around the world that he had inspired them to start or continue working out, which has pushed him to do what he does.
Nicholas is well versed in both Calisthenics and weightlifting and is here to help more people reach their goals and beyond.
Qualification Highlights:
Personal Training Instructor
6 Productions Fitness360 Competition
CPR + AED Certification
Final Thought:
If not now, when? If not you, who?
What Nicholas Trains
Body-Building/ Figure Competition
Gymnastic Movement
Speed, Agility, Quickness
Weightlifting
Other Personal Trainers at Ngee Ann City