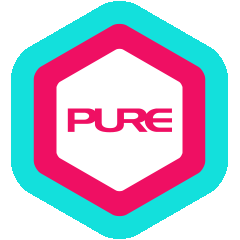 Growing up, Hafiz was not athletic. He had bad eating habits and was obese throughout his early childhood and teenage years. Due to this, he struggled with self-esteem issues and was often bullied. It wasn't until the age of 18 did he put his foot down and decided to make a change for himself. He signed up for his first gym membership that year and has not looked back ever since. Over the years, Hafiz has transformed his body, mind and spirit – allowing him to discover newfound confidence. He grew out of his once timid and insecure shell, and through hard work and discipline, he found his true self. It was through this process he sparked an interest in fitness. He would go on to drop 30kg in 4 years to achieve his best look to date in 2016 and competed in his first bodybuilding and physique competition, Physique War.
As someone who constantly seeks to improve, Hafiz continues to explore the dynamic world of health and fitness and has dedicated himself to learning and understanding more about its different and unique components to help him better train his clients. He now wishes to guide others towards self-awakening and help them to lead healthier, more fulfilling lives. After years of learning and understanding the vast world of fitness and exercise, Hafiz decided to advance in sports massage and trigger-point therapy. Driven by his desire to help his clients and others continually, he took related courses to assist better those prone to injuries. This aspect has brought new meaning to his fitness career, allowing him to have a more hands-on approach towards his client's needs.
Hafiz has always preached the importance of a sustainable and enjoyable experience while approaching the topic of fitness and the gym. All too often, individuals who come in guns blazing will find themselves burnt out before they even reach their goals due to putting themselves under a strenuous regimen. He advocates a flexible approach to dieting and exercise that allows his clients to enjoy themselves in moderation whilst still working hard whenever they are in the gym. His understanding and warm nature allow many of his clients to relate to him, creating an inviting space.
Tell us about one client on whom you had the biggest influence?


One client with whom I have had a significant influence is someone I affectionately call Mdm (not her real name due to privacy). She was a mother of two in her mid-40s who struggled to get her health and fitness back on track after years of neglecting her own needs. She had a modest goal of losing 2kg in 3 months, but throughout our training sessions together, she quickly realised that she could reach further.
Over about 2 months, Mdm had dropped approximately 6.2% of body fat and gained over 1.6kg of muscle mass. We had achieved this through progressive overloading training and focused primarily on compound movements and supersets. This change meant that she had significantly reduced her prevailing health risks and looked better than she ever had in the last decade.
Qualification Highlights:
ACE Certified PT
PTA Global Certified PT
CPR + AED Certified
International Sports Academy (ISA) Fitness Nutrition Level 1
Pure Fitness in-house certified Sports Massage and Trigger-Point Therapy Masseur
Final Thought:
Yesterday's failure fuels today's success. Whatever you stumbled on today should never hold you back from achieving your best and growing to greater heights.
Testimonials:

"After not seeing some of my colleagues for 2 years due to the pandemic, many shared that they could not recognise me due to my body makeover. Thank you for your patience and guidance during training, and I hope to achieve even more together." - Mdm

"I would like to say thank you for the sports massage sessions. Many of the issues that I have been experiencing, particularly with my lower and upper back regions, have subsided since we started working together and I can now move and exercise pain-free!" - Nasir Kamsan
What Hafiz Trains
Body-Building/ Figure Competition
Kickboxing / Boxing
Other Personal Trainers at Suntec City