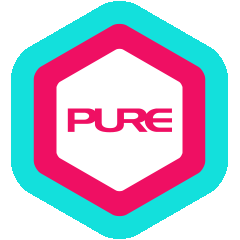 Touré was a chubby kid who was always picked last on the playground, bullied by other kids, and slow with bad reflexes. All of this made him feel very insecure about his body, to the point where he despised himself for being this way. So Touré began boxing around the age of 10, primarily to keep bullies at bay. Unfortunately, his mother intervened because it was too violent. He later began practising karate and football out of necessity rather than love for sports, especially since football is Africa's most popular sport. At the age of 13, Touré was finally able to travel, which led him to Cuba in Central America where he discovered basketball while attending the French School. He has continued to play since then and thanks to basketball, he discovered the gym and its many benefits for athletes.
After a few years, Touré returned to Africa where he continued to play and advanced to the National Basketball Team (junior) try-outs. But once again, his mother had other plans for him – this time to study abroad in Malaysia and prioritise education.
With fitness having always been a part of his life, it's no surprise that Touré captained his university basketball team for 4 years. Following his studies, he worked for a children's gymnastics club and as a P.E. and in-class teacher at a private school.
Touré cannot imagine his life without fitness, and the older he gets, the more connected he feels to it. Initially, a desire for strength and fitness knowledge drove him to become a Personal Trainer. He now considers fitness a lifestyle to adopt in helping one become a healthier and more confident person. His training style includes sharing his vast knowledge, discussing the benefits of training, and designing a customised programme for clients.
Tell us about one client on whom you had the biggest influence.
A client came to me with a body weight of more than 124 kg. His doctor even told him that if he didn't lose weight, he would have health problems. I began by training the client three times per week before increasing to six sessions per week of full body training with cardio. After two months, the client's weight had dropped to 110kg, he had gained 1 kg of muscle mass, and his visceral fat score had decreased from 209.4 to 141.7. In addition, his body fat percentage fell from 34.6 to 27.2%.
Qualification Highlights:
Physical Education Teacher
Gymnastic Assistant
The International Islamic University Malaysia (IIUM) Basketball Captain, 2009-2014
NASM Certified Personal Trainer
Fit Asia Pre- & Post-Partum Certified
Strength Avenue Kettlebell Level 1
Final Thought:
Living a fit life is not a sprint but rather a marathon. With this in mind, always try to find new ways to adapt, grow and better yourself whenever and wherever you are.
What Touré Trains
Body-Building/ Figure Competition
Endurance Sport (running/triathlon etc)
Gymnastic Movement
Metabolic Specialist (weight loss/gain)
Pre-Post Natal
Prehab / Post Injury
Speed, Agility, Quickness
Strongman/ Strength Sport
Weightlifting
Other Personal Trainers at Suntec City