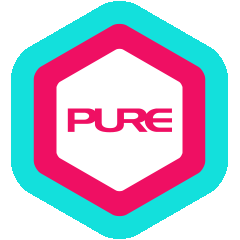 Joon Kit began going to the gym after National Service because he was that skinny kid who wanted to build a bulkier physique. His journey was primarily self-taught, learning through YouTube and Google, experimenting on himself, and discovering exercises that he loved doing. People began to notice that Joon Kit was gaining muscle, which helped him appear better in outfits that he used to shun. This really enhanced his self-esteem. The entire process piqued Joon Kit's interest in fitness and motivated him to pursue fitness studies. His fitness philosophy is that with hard work, one can achieve the result they desire.
His approach to training clients is to check in with them regularly on their progress and to encourage them to take tiny steps toward their goals. Finally, he wants people to understand that you can enjoy and have fun while working out, which will keep you motivated and get you closer to all your goals.
Tell us about one client on whom you had the biggest influence.
I had a client who came to me because she wanted to enhance her shoulder mobility. I targeted this and worked on her strength progressively. She can now lift without pain, has better range of motion and noticeable improvements in her yoga practice.
Qualification Highlights:
Degree in Sport and Exercise Science – Edinburgh Napier University (via PSB Academy in Singapore)
Certified in CPR and AED
NASM Certified Personal Trainer
Fit Asia Pre- & Post-Natal Certified
Final Thought:
Enjoy the process and never let others define fitness for you.
What Joon Kit Trains
Body-Building/ Figure Competition
Metabolic Specialist (weight loss/gain)
Pre-Post Natal
Strongman/ Strength Sport
Other Personal Trainers at Ngee Ann City