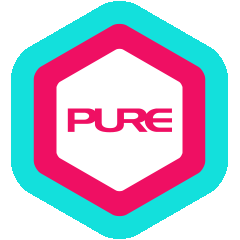 Hadri first discovered Taekwondo through a video when he was younger and was inspired by the martial art's flashy kicks. Eager to learn another martial art after three years of Taekwondo, he decided to pursue Wing Chun for three years. After competing in numerous events, Hadri transitioned to Mixed Martial Arts for two years. He then began teaching group classes for novice to elite levels and organising fight team training in preparation for major boxing events with this diverse skill set under his belt.
Hadri's enthusiasm for being a Personal Trainer shines through in his coaching and ability to make a difference in the lives of others. He believes in his capacity to transform individuals into the best versions of themselves. With a goal in mind for each client, Hadri would offer words of encouragement to keep them motivated in obtaining the desired outcome.
Qualification Highlights:
Diploma in Electrical and Electronic Engineering
Level 2 Evolve MMA Boxing Technical Certified
Level 2 Evolve MMA Muay Thai Technical Certified
2013 Taekwondo Tournament Champion
2013 Shogun MMA Tournament
2019 National Boxing Championship (SABA)
2019 Underground MMA Tournament No Gi Jiu Jitsu Champion
2019 Underground MMA Tournament Mixed Martial Arts Champion
Strength Avenue Kettlebell Level 1 Certified
Singapore Heart Foundation First Aid Certified
Final Thought:
With hard work, consistency and discipline, you can achieve the goal you desire.
What Hadri Trains
Kickboxing / Boxing
Other MMA
Hadri's Other Specialties
Circuit Training
Other Personal Trainers at Ngee Ann City