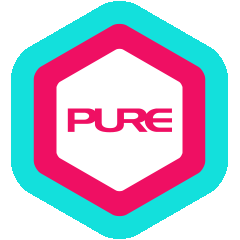 Kai Han has been very active in sports since the age of 9, captaining his university and state in basketball, handball, and volleyball. His interest in fitness began when he was in university, and he has maintained a healthy lifestyle ever since.
Kai Han walks his talk by maintaining a fit physique all year, earning him the title of "Mr Physique" and the winner of Manhunt Malaysia 2017. This qualified him for the international manhunt, and he finished in the top 16 finalists overall. He has inspired many people around him and hopes to inspire many more!
He took a leap by pursuing his dream of becoming a personal trainer, and his life goal was to make a positive difference in people's lives. He is adamant that fitness is a lifelong journey, not a sprint. Kai Han assists his clients in developing their own distinct and sustainable lifestyle, allowing them to achieve their long-term fitness goals.

Tell us about one client on whom you had the biggest influence?
A client came to me looking to lose some weight and tone up for a vacation. I developed a specialised programme, including hypertrophy and functional training in under 2.5 months. His body fat has decreased from 20.5% to 17.4% and his muscle mass has increased from 30.9 to 31.4kg with three times a week of rigorous training. Now that he has the summer body he wants, he feels as confident as ever.
Qualification Highlights:
ACE Certified Personal Trainer, 2017
FITM Certified Basic Life Support, 2017
CPR & AED Certified, 2017
Winner & Mr. Physique of Manhunt Malaysia, 2017
Top 16 Finalists & Mr. Friendship of Manhunt International, 2017
NASM Certified Personal Trainer
Strength Avenue Kettlebell Level 1 Certified
Final Thought:
DREAM. CREATE. ACHIEVE. INSPIRE.
DREAM - follow your dream
CREATE - Create positive impact
ACHIEVE - Achieve greatness
INSPIRE - Inspire people around you


Testimonials:

"I joined Kai Han less than 2 months, and my friends and I can see our fitness, strength and physique improving significantly over a short period! He is a superb and dedicated trainer who works within your comfort zone but with desired results!"
-Javin Goh

"Kai Han is an extremely motivating and encouraging Personal Trainer. I was originally not a strong believer in Personal Training, but after my first session with him, he made me realise that a lot of forms I was doing need to be corrected, leading to poor results previously.

As the sessions went by, I could significantly see the changes in my body, and InBody Test concurs with my observations. I am thrilled that I have chosen to believe in Personal Training and have Kai Han guiding me on my journey."
-Alston
What Kai Han Trains
Body-Building/ Figure Competition
Metabolic Specialist (weight loss/gain)
Weightlifting
Other Personal Trainers at Suntec City