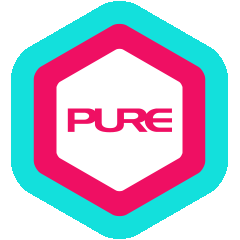 Syahir began working out at the gym when he was 15 years old. His biggest struggle back then was sticking to a consistent gym regimen since he was often discouraged when he didn't achieve the results he desired. He eventually buckled down and began experimenting with new sorts of exercises to incorporate into his training. This led to more enjoyable workouts, which drew him back to the gym on a regular basis. He was able to see significant changes in his personal health – physically and psychologically – after finally understanding that fitness is multifaceted and must be tailored to every individual. Going from 50kg to 70kg, his muscular bulk and strength have increased dramatically, with his strongest bench lift of an initial 40kg growing to a current 100kg.
He is delighted to share his newfound passion of exercising with his clients! His approach to training clients is to progressively push them towards new goals, helping them realise that they are more capable than they believe.
As a Personal Trainer, Syahir wants people to find comfort and confidence in fitness. He assists clients to reach their fitness objectives with individualised exercises and advice on maintaining healthy and balanced lives, but he also strives to make them feel good about themselves at every step of the process. Syahir provides a supportive training atmosphere so that clients view fitness with positivity. He also believes that workouts should be enjoyable, so he will incorporate activities that his clients love to keep them engaged and motivated in every session.
Syahir enjoys video games, binge-watching Netflix TV shows (currently Grey's Anatomy), and boxing in addition to fitness training.


Tell us about one client on whom you had the biggest influence.


A female client approached me with no prior experience in strength training. With my guidance, she was able to acquire 1.4kg of muscle mass and lose 2% of her body fat in just 4 weeks. It also gave her insight on effective resistance training, which has helped in furthering her fitness objectives.
Qualification Highlights:
Diploma in Sports & Exercise Science
International Sports Academy (ISA) – Certified Personal Trainer Course
American Council on Exercise – Certified Personal Trainer
CPR-AED Certified
NASM Certified Personal Trainer
Final Thought:
Rome wasn't built in a day, so just trust the process!
What Syahir Trains
Body-Building/ Figure Competition
Metabolic Specialist (weight loss/gain)
Other Personal Trainers at Ngee Ann City