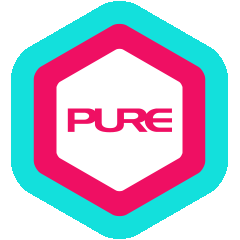 Jeremy started his fitness journey while attending an all-boys school. He began by playing rugby, then moved on to gymnastics before settling on strength training and yoga as his true passions. Since [insert year], he has been powerlifting and competed in the U80 category at the Singapore Powerlifting Opens in 2019. He progressed to calisthenics and yoga to improve his mobility and explore different types of movement. Jeremy drew on his previous experiences as a former powerlifter to uncover the secret of combining strength and flexibility. After receiving his yoga certification through YogaSeeds, Jeremy continues to reinvent strength training as he matures, focusing on flexibility and mobility to support his physical and mental health.
His approach to training clients is to set achievable goals with them, educate them on the various workouts, and implement specific strategies to help them achieve their goals. He uses a variety of movements to meet the needs of his clients while bringing intent and purpose to each session. Jeremy works hard to encourage and motivate his clients to try new training methods and concepts.
Qualification Highlights:
200-hr Yoga Teacher Training & Anatomy Training
Personal Trainer Certification, ACE
Personal Trainer Certification, NCSF
Master Functional Trainer
Dual Zone Myofascial Release
Behaviour Change Specialist
Final Thought:
Fitness is a journey for your mind and body, not a destination.
What Jeremy Trains
Endurance Sport (running/triathlon etc)
Gymnastic Movement
Metabolic Specialist (weight loss/gain)
Prehab / Post Injury
Stretch & Recovery
Jeremy's Other Specialties
Yoga, Calisthenics
Other Personal Trainers at Asia Square