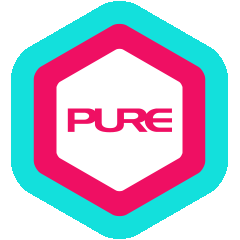 Harry was diagnosed with peripheral spondylarthritis (related to HLA-B27 genotype) in May 2020 during lockdown in Hong Kong. There is no cure for this inflammatory disease – treatments may only improve symptoms and prevent the disease's worsening. An ageing population in many economically developed countries (including Singapore) inspired him to realise the importance of quality of life and how exercise, diet and sleep will impact a person's fitness and wellness (including mental health).
As a kid, Harry struggled to lose weight even though he was sporty and performed very well in the swimming gala and sports day. The sport he enjoys most is basketball, and he spends a lot of time watching NBA games and his idol Lebron James. Harry admires Lebron's multiple capabilities as an athlete, father, husband and businessman as well as his incredible work ethic and discipline. It underlines the importance of self-discipline and self-care for Harry.
As a trainer, Harry takes a holistic approach by looking at the bigger picture and understanding a client's true goals. Set realistic targets. Break them down into different phases for the short-term and long-term. Explain the purpose behind each exercise and why the programme is designed in this format. Monitor progress and create a scaleable programme to suit different people's goals. Organise, quantify, and display dates and results through charts and graphs. Most of all, encourage verbally and with body language. Two-way communication involves listening to clients' feedback.
Qualification Highlights:
National Academy of Sport Medicine (NSAM) Certified Personal Trainer
TRX Certified Trainer
Bachelor of Business Administration, Chinese University of Hong Kong (2021)
IFBB Fitness Dietitian Specialist (Basic Nutrition course)
Final Thought:
Every individual is a unique existence in this world. The journey towards self-discovery is life's greatest adventure.
What Harry Trains
Body-Building/ Figure Competition
Metabolic Specialist (weight loss/gain)
Harry's Other Specialties
Alignment and posture
Other Personal Trainers at Ngee Ann City